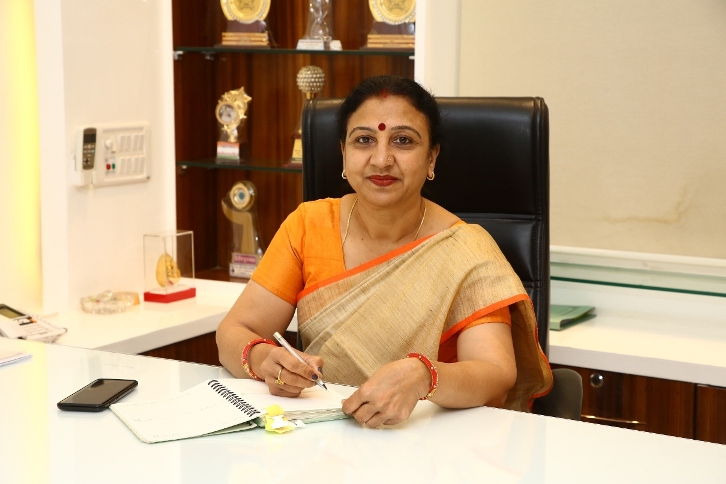 The leading light leading from the front.
Dear Readers,
God has endowed every one of us with umpteen talents. We have to seek these ingenuities within ourselves to recognize them, nurture and groom them to bring forth the best. First and foremost you should have confidence in yourself. When I say confidence what I mean is self confidence. You should know your tenacity and weakness. You may have to work upon these malignancies to rectify them to become a socially responsive person.
Your self-belief & strength can aid you to plan your future. Academics alone cannot give you the drive that you need for total satisfaction. To tend your personality, you should cultivate your hobbies and convert them into your profession of life in future. I firmly believe that all of us have been born with special or unique competencies, proficiencies and abilities. Explore within and discover yourselves. The joy of exploring yourselves will never end.
Here at Sanmati we carve the children by giving them apt and proper guidelines in each field to shepherd them into their future in a perfect manner. I would love to conclude by saying that in the words of a saint "You have fought a good fight and the award is awaited".
With lots of love & affection
Gratefully yours
Mrs. Pinki Joshi