From Director Principal's Desk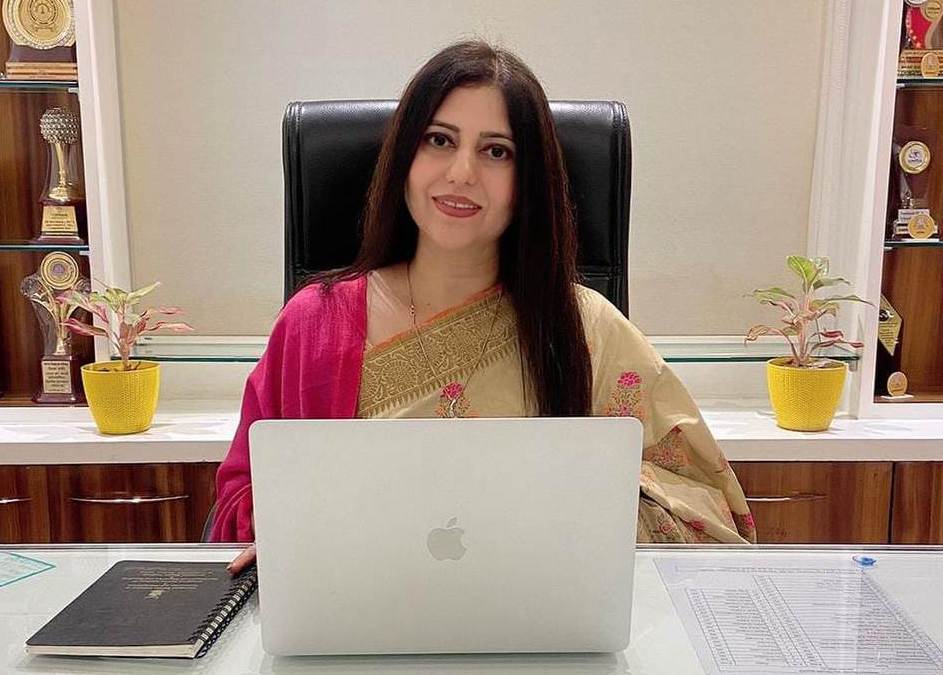 Greetings to all,
As educators, it is our prime responsibility to enable our children to understand the authenticity of their life through the development of their own unique potential so that they are well prepared for the culture of new era that will demand multiple areas of competency within an individual. The future will also demand the ability to deliver innovative solutions to real practical problems using critical and creative thinking. The individuals will also be expected to work independently with minimum/no supervision but at the same time to collaborate effectively with others. Therefore, apart from the basic knowledge students must be trained on these new set of skills within the curriculum setting.
I feel, curiosity is more important than knowledge itself. In fact, the knowledge should also be provided in a manner that it ignites curiosity in the minds of the students. This will enable them to reflect on their surroundings, see patterns, ideate on new processes, provide new solutions to problems.
I feel that the only way we will be able to bring paradigm shift in the teaching learning process is by making it more research oriented so that the students frequently get a chance to experience the newness and the wow moments. It is rightly said that "Wisdom begins in Wonder". We are blessed to have Atal Tinkering Lab in our school where learning will be driven by freedom, imagination, inquiry, exploration, scientific temperament and collaborative spirit. I am sure that this small change in thought can make the students "Leaders of their own learning" and they will be ever ready to pursue their individual dreams and each one will leave an impeccable mark in the society.
It may seem a Utopian view, but I can also see education using intellect and technology in serving its prime purpose i.e., to flourish Humanity. The most intellectual, insightful, reflective, passionate and the wisest individuals would serve as teachers,and they would be the most valued professionals. The students would be helped to experience the beauty of all the subjects through practical aspects of those while accomplishing the sustainable development goals. Adults will also be learning enthusiastically along with the students. A good school will not be assessed by the marks and grades but to the extent it has been able to fill the lives of the youth with creativity and graciousness.
Let's all re-envision the educational practices in our schools to empower our students to grow up as Serving Leaders who are:
Wise enough to say " I don't know " Right enough to say " I am wrong" Important enough to be last Strong enough to be weak Planned enough to be flexible Successful enough to fail Busy enough to make time Knowledgeable enough to ask questions Compassionate enough to discipline Great enough to be anonymous And Leading enough to Serve. (with love).
Brewer
Regards
Dr. Archna Sharma
Director Principal Sanmati H.S. School